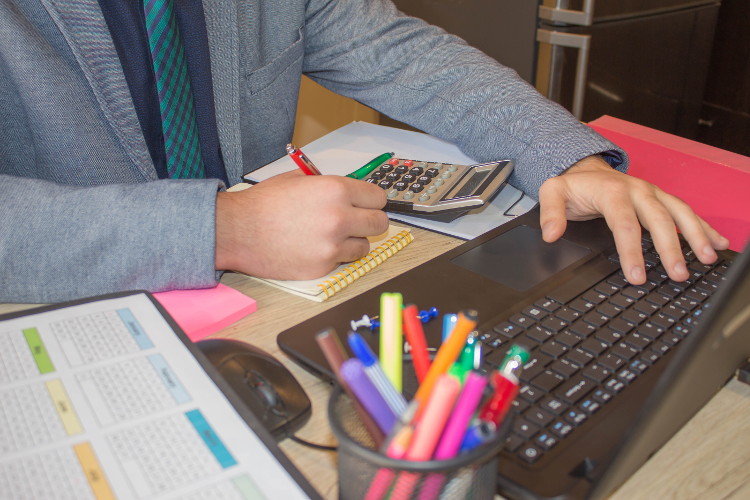 Many jobs have shifted from an office work environment to remote and work from home. It's important to be ready and prepared to work remotely during these uncertain times. And it's also important to know which jobs are ideally suited for working from home. Here are the Top 10:
Accountants and auditors prepare and examine financial records. Long gone are the days when those financial records are on sheets of paper and calculated on an adding machine. All of the financial records are digital. So you will be working with digital records that can be accessed virtually anywhere. However, due to the sensitive nature of financial records, having a highly secured connection will be critical to performing this role remotely. So it's unlikely that you can perform this role using wifi at Starbucks. Secure network and Virtual Private Network (VPN) will typically be required.
Typical degree required: BS or BBA in Accounting or Business Administration
View all entry level Accountant jobs
View all Accountant jobs
Actuaries use mathematics, statistics, and financial theory to analyze the financial costs of risk and uncertainty. The information is already in digital format, so the Actuary has to use available programs, spreadsheets, databases and algorithms to make calculations and assign risk. Most actuary jobs are with insurance and underwriting companies.
Typical degree required: BS in Actuarial Science
View all entry level Actuary jobs
View all Actuary jobs
Architects plan and design houses, factories, office buildings, and other structures. While physical site visits are typically required at both the beginning and the end of the project, the bulk of the planning and design is done remotely. Keep in mind that you will need the ability to travel on occasion when the status of the job requires a site visit.
Typical degree required: BS in Architecture
View all entry level Architect jobs
View all Architect jobs
Chemical engineers apply the principles of chemistry, biology, physics, and math to solve problems that involve the use of fuel, drugs, food, and many other products. Physical sampling may be required at the beginning of a new project and a lab environment may be needed for more complex analysis, but the majority of the work can be performed remotely.
Typical degree required: BS In Chemical Engineering
View all entry level Chemical Engineer jobs
View all Chemical Engineer jobs
Electrical engineers design, develop, test, and supervise the manufacture of electrical equipment. The design and development phases are easily adaptable to a remote environment. While the physical testing and implementation might require a site visit, advanced diagnostics often allow for remote testing.
Typical degree required: BSEE (Bachelor of Science in Electrical Engineering)
View all entry level Electrical Engineer jobs
View all Electrical Engineer jobs
Financial analysts provide guidance to businesses and individuals making investment decisions. This can include both internal corporate roles as well as external consulting roles. Both can be easily adapted to remote work, since you are essentially dealing with digital financial data. Use of spreadsheets, databases and analysis tools can all be done effectively from a remote location and meetings, as needed, can be held virtually.
Typical degree required: BS or BBA in Finance or Accounting or Business Administration
View all entry level Financial Analyst jobs
View all Financial Analyst jobs
Network and computer systems administrators are responsible for the day-to-day operation of computer networks. While a hardware engineer might need to be physically hands-on with the computer equipment, network and systems administrators can work remotely to access the systems they are supporting. A highly secure laptop or home network is typically required for remote access.
Typical degree required: AS in Computer Networking or BS in Computer Science
View all entry level Network and Computer Systems Administrator jobs
View all Network and Computer Systems Administrator jobs
Petroleum engineers design and develop methods for extracting oil and gas from deposits below the Earth's surface. Some of the work needed to be done is field work which can be done as long as you can travel to the required sites. Yet most of the work is done remotely, analyzing data to determine the best way to optimize access to oil and gas reserves. Or explore to find new ones.
Typical degree required: BS in Petroleum Engineering
View all entry level Petroleum Engineer jobs
View all Petroleum Engineer jobs
Software developers create the applications or systems that run on a computer or other device. This includes programming, systems design, database design and architecture. All that is needed is a high powered desktop and/or laptop, or both, or sometimes multiple systems and monitors to be able to optimize your work. The computing power involved can be a gamer's paradise, but this is strictly for work.
Typical degree required: Bachelor of Science in Computer Science
View all entry level Software Develop jobs
View all Software Develop jobs
Web developers design and create websites. There are several layers to website design and creation. Some Web Developers serve as Webmasters for an entire site at small to medium companies and handle all layers, while other Web Developers work in only one or two layers at larger companies. The work can typically be performed remotely wherever there is a secure Internet connection.
Typical degree required: AS in Computer Application or BS in Computer Science or Management Information Systems
View all entry level Web Developer jobs
View all Web Developer jobs
If you have the degree and/or work experience to qualify for any of these roles, your career path is ideally suited for working remotely.